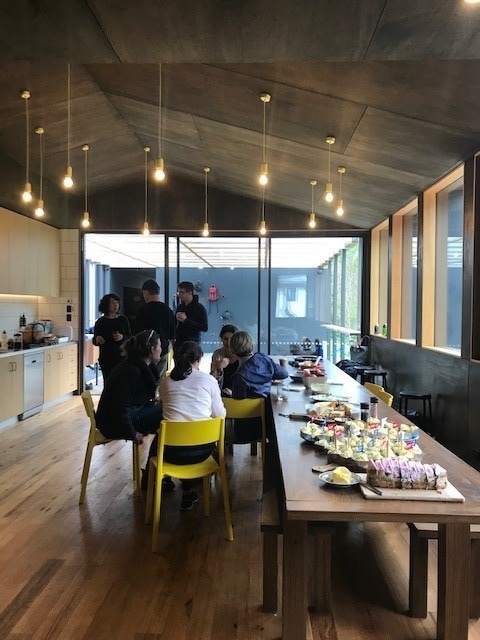 We decided last year that Derby is our favourite Tasmanian holiday destination. There is something for everyone, from biking to swimming, kayaking or relaxing enjoying the beautiful scenery. Our children can't wait to get back there.

We hired the Dales of Derby for a weekend to celebrate my partners 50th. It was the perfect space to bring families together!

There were people coming and going at their convenience, with plenty of beds to go around. The keen bikers loved the neat and secure bike storage.

On the final day we put on a spread and families were keen to explore what Derby has to offer then slipping back to the Dales to rest and refuel.

We cannot wait to visit the Dales of Derby again!

A luxurious space nestled in one of Tasmania's finest spots.
Carley Rogers